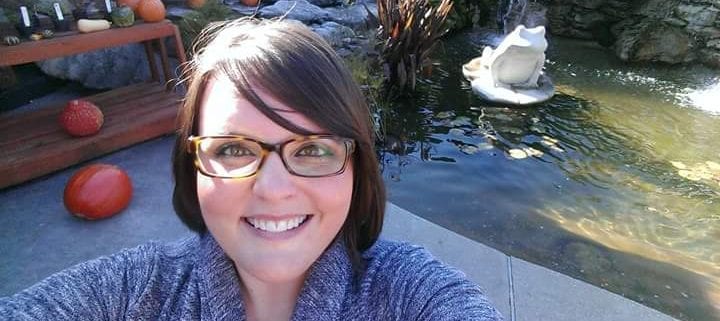 We know many of our Creekside Chiropractic patients know this smiley face as our Front Office Technician, but did you also know she is Creekside Chiropractic's Esthetician as well?! We thought you might like a few fun insights on our very own Lacey Mundy!
Lacey has over 10 years of skincare and medical spa experience and is a graduate of Redken's Salon Professional Academy. She attends yearly educational seminars at the Face & Body Spa Conference and Expo and has obtained certifications for Hungarian Facial Massage, Bridal & Special Event Make-up Application, as well as Male & Female Brazilian Waxing.
Meet Creekside Chiropractic Esthetician Lacey Mundy
# of years in the field:  Skincare 11 years, Medical office 17 years
When did you first discover your passion for your job? I was helping a friend study to be an Esthetician.  I thought it seemed like something I might enjoy doing, myself.  I love what I do.  It's truly a craft, and I enjoy honing my skills.
What is your favorite whole body health feature at Creekside and why? I love that this office combines a massage therapist, an Esthetician and an infrared sauna.  If you book for all three – it makes for an AMAZING day.
What is your favorite Indiana season and why?  I love fall.  I love campfires, honey crisp apples, warm beverages and going to Brown County with my family to enjoy the many colors of the season.
If you were a super hero, what super power would you have? The ability to multiply myself.  I need to be doing several things in several different places.  Ooh- Maybe even the ability to multiply others, like Dr. Erin Merrill Macy!
What is your favorite way to kick-off a Monday?  A Starbucks coffee and a full tank of gasoline!
What's your favorite thing to "binge watch"? "Call the Midwife", "The Crown", "Sherlock", "Longmire", "Fixer Upper" and "Modern Family"
Tell us why you LOVE to work for Creekside: I LOVE my co-workers.  They are the best!
Got the winter blues? Does your skin have the winter blues as well? There's nothing worse than rough dry skin.  Slathering on moisturizer doesn't always fix the issue either. Sometimes it can lead to breakouts and your skin feeling raw.
Why not pamper yourself a little this week and let our Lacey Mundy put the glow back in your dry and dehydrated winter skin. Making an appointment is easy peasy.
http://drerinmerrill.com/wp-content/uploads/2018/01/FB_IMG_1516716764519.jpg
408
720
Pat Pickett
http://drerinmerrill.com/wp-content/uploads/2015/11/Creekside-Chiropractic-Sheridan-Indiana-Logo-vert-340px-300x138.png
Pat Pickett
2018-01-24 16:47:34
2018-01-24 16:47:34
Meet Creekside Chiropractic Esthetician Lacey Mundy